Training of Trainers – Biogas RESCO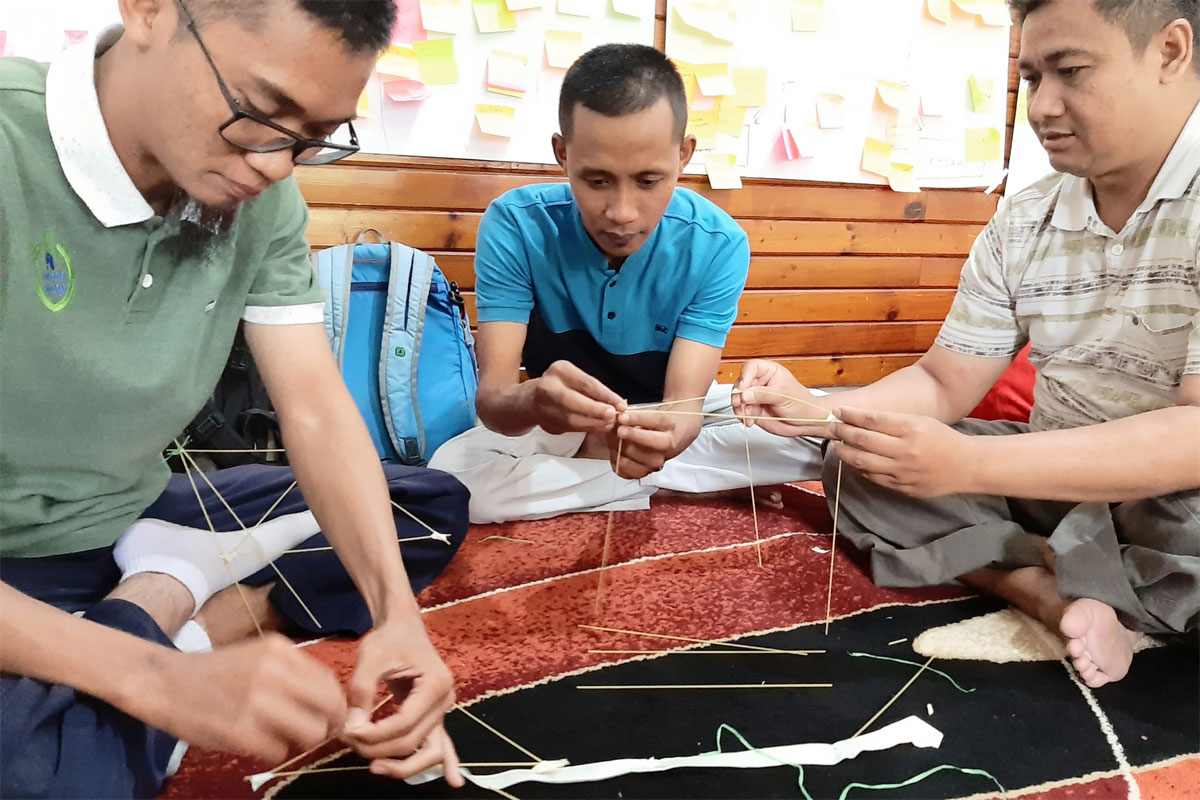 The Domestic Biogas (BIRU) Programme involves parties from various groups including the Construction Partner Organization (CPO). As a party directly involved in biodigester construction and training of biogas users, CPO has an important role in ensuring the sustainability of the reactor and biogas sector in Indonesia. To strengthen CPO resilience in facing challenges and obstacles in the biogas sector, Rumah Energi develops entrepreneurial skills and capacity of biogas SMEs in the four provinces that have the highest demand and performance, namely Central Java and Yogyakarta, East Java, NTB, and South Sulawesi. Specifically from the supply side, there will be four CPOs from the four provinces who will be given incentives to promote biogas with commercial requirements and be supported to develop better financial services and resilience.

Figure 1.1 The Quality Inspector conducts discussions during the training
In an effort to create a more resilient CPO, Rumah Energi has partnered with Kinara, a consulting organization that focuses on business incubation and acceleration using a social entrepreneurship approach. In this scenario, Kinara will create a module and provide Training of Trainers (ToT) to Rumah Energi staff who are responsible for this project, the Quality Inspectors (QI) as business development assistants in the RESCO (Renewable Energy Service Company) Biogas Project.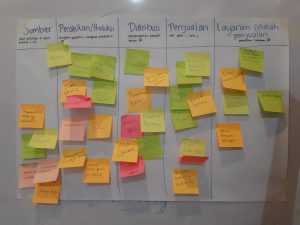 This activity is carried out with 2 methods, namely:
Two-way learning
Trainers as participants will be encouraged to share their findings and experiences of working with RESCO Biogas in their provinces in terms of business management challenges and opportunities.
Practical session
The trainer will practice their new knowledge and skills during the training session.
CPOs are expected to be mature in business, namely having the right business plan, business management skills including human resources and financial management, as well as a strong network and marketing plan. Together with other technical aspects and the supporting environment, this plan is expected to create a sustainable and viable market for Indonesia's domestic biogas sector. Several activities have been carried out in this project, namely CPO selection, needs assessment, and coordination meetings.
28 May 2020