Manure, Once Troublesome, Now the Solution to Economic Struggle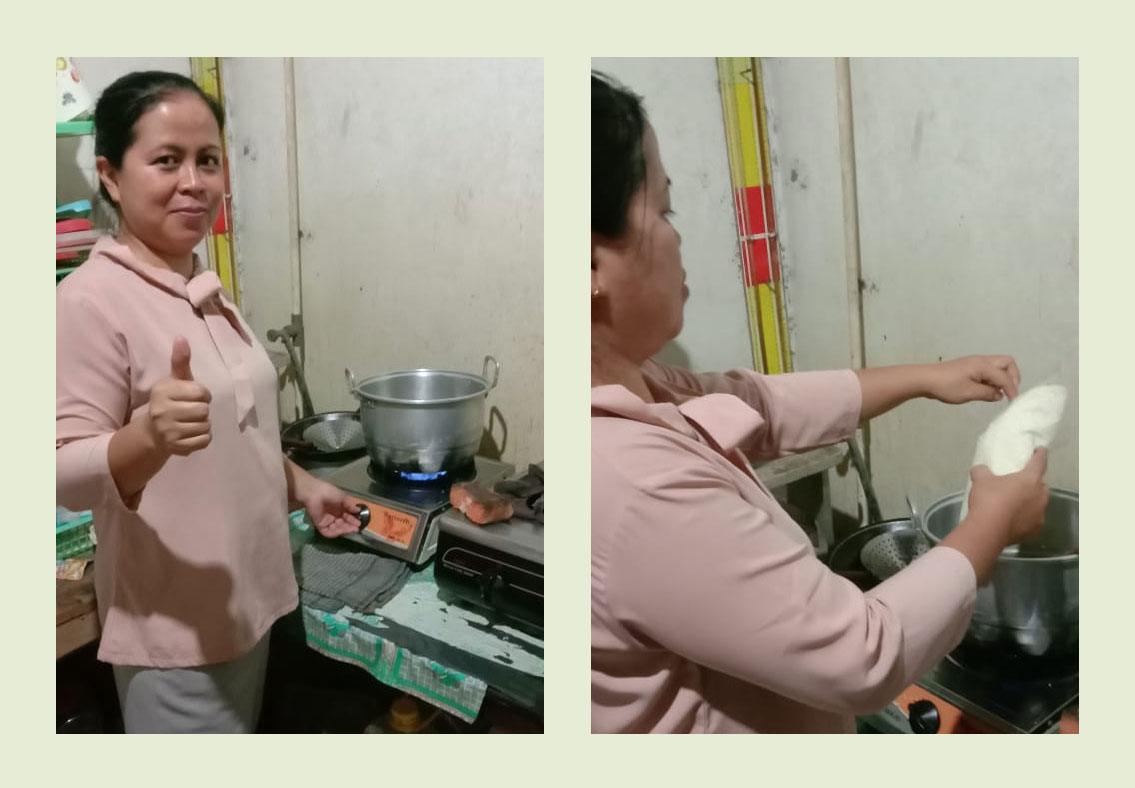 "During the Covid-19 lockdown everyone was affected, including my small business. The sales [of Cendol, an iced sweet dessert that contains droplets of green rice flour jelly, coconut milk and palm sugar syrup] reduced significantly. Usually, I could get USD 28 up to USD 35 per day, nowadays I get only USD10 to USD 15".
Smelly business
Wahyu Kundari, 38, used to spend quite some money on LPG. She needed to replace the LPG cylinder every day or two. But, since she installed a bio digester she uses one bottle for 4 to 5 days.
Nevertheless, the costs for LPG wasn't the main reason why Wahyu invested in biogas, it was the smell of the cow dung that disturbed her neighbors. During the rainy season, between September and March, the sewer gets overflowed and the smell is at its worst. It was during that time, someday in 2018, that Mr. Sarno introduced biogas to Wahyu. The head of the farmer group told Wahyu that the technology could reduce the cow dung waste and the gas could be used for cooking, including the green rice flour jelly, coconut milk and palm sugar Wahyu uses to make the Cendol with.
Wahyu was quickly convinced, especially when she found out the bio digester would be funded by the Department of Environment of North Luwu District [Indonesia] where Wahyu lives together with her husband and their child. She only had to pay for the meals and beverages of the workers and the cost of digging the hole. In total this summed up to around USD 57.
The discovery of other biogas usage
Since, Wahyu has discovered more use of the bio digester, the bio slurry. The fertilizer is perfect for growing her cocoa plants. It has improved the quality of her plantation, Wahyu says. "Sometimes the neighbors ask for the bio slurry" she adds.
Some good tips
Once the neighbors were unhappy with Wahyu's cows, but by now they are appreciating the farm. "Over the time, they were asking me about the biogas and if it could be connected to their houses. But, it was not possible. Therefore, I connected them to the CPO who built the bio digester for me." She explains. "I also told them that it is better to do it collectively because to buy the material in bulk is probably cheaper", Wahyu adds.
20 November 2020