My Heart Continues to Bloom, Even During Corona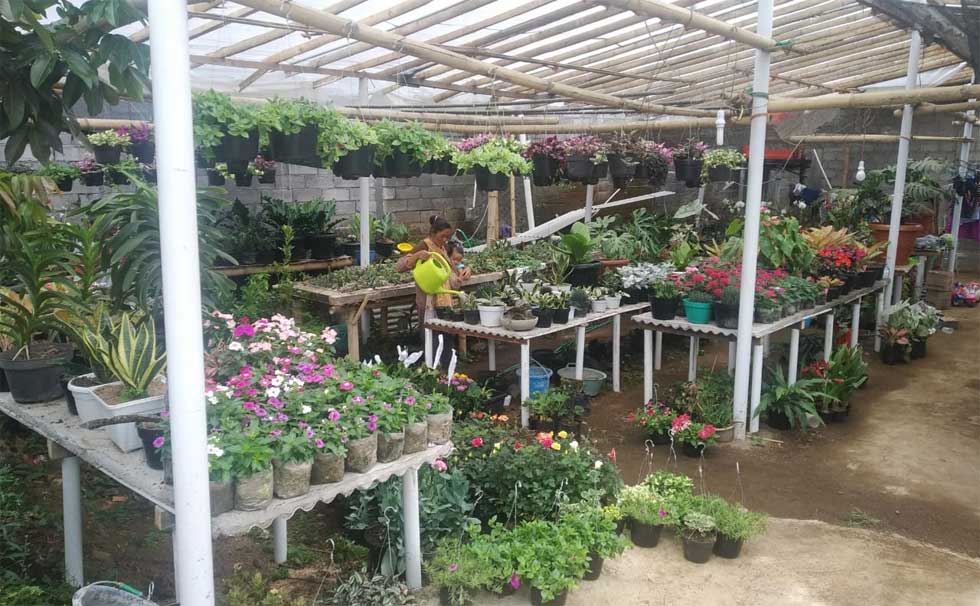 Mr. Muji Slamet, 55, is a hard-working farmer living in a mountainous village of Tembangan in the Getasan District, Central Java, Indonesia. He and his wife run a farm with six cows and ornamental plants. Till recently they relied on LPG for cooking, representing one of the main struggles in their household. But, that's history. Something they are very grateful off, especially in light of the current Covid-19 pandemic.
The struggle for LPG
Mr. and Mrs. Slamet used to buy four cylinders, of 3kg LPG each, every month. With fluctuating but rising prices of LPG, and uncertainty about the supply of LPG at the market this has been a cumbersome practice. This, together with the difficulty of removing the huge amount of livestock manure from his cows, Mr. Slamet decided to do something unprecedented with his savings. Mr. Slamet invested in biogas.
Mr. Slamet first learned about biogas from the Sion Foundation, one of the Indonesia Domestic Biogas Program (IDBP) construction partner organization (CPO). Mr. Slamet was impressed by the possibilities of biogas and determined to build a 6 cubic meter biogas digester, also build by the Sion Foundation, in 2012.
Ornamental flowers
It costed Mr. Slamet USD 570, an expense he has never regretted. Mr. Slamet has never bought LPG anymore. Besides, biogas waste has proved to provide a bio slurry that is an excellent fertilizer for Mrs. Slamet's ornamental plants. She has successfully created a plant nursery by mixing dried bio slurry with husks and soil which gives proper plant nutrition, essential in increasing production of floricultural crops. Her orchids, broad widows, roses, jasmine, and other various types of flowers grow on it perfectly. Bio slurry has made the plants healthier and increased the quality of the flowers.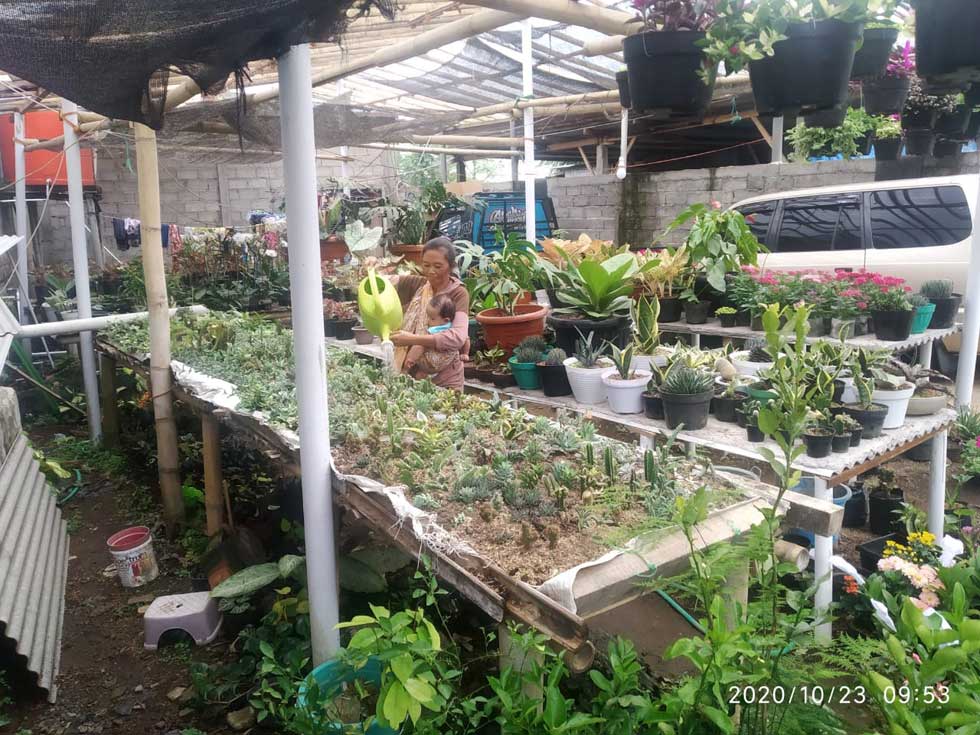 Due to the improved yields, Mrs. Slamet's business of selling the plants is boosting. To display the beautiful products, the family opened an outlet with ornamental plants in front of the house. It is always filled with customers. And in the weekend, many of the sales are sent to other cities such as Kudus, Semarang, Pekalongan, and other surrounding areas. She can earn up to USD 215 per day in weekends from the sales.
So, despite the Covid-19 pandemic which caused an economic downturn for many neighboring farmers, Mr. and Mrs. Slamet are doing very well. The bio slurry helped the family's business to survive and they narrate "our hearts continue to bloom, even during the corona crisis because of bio slurry".
20 November 2020