Biogas Sensor Innovation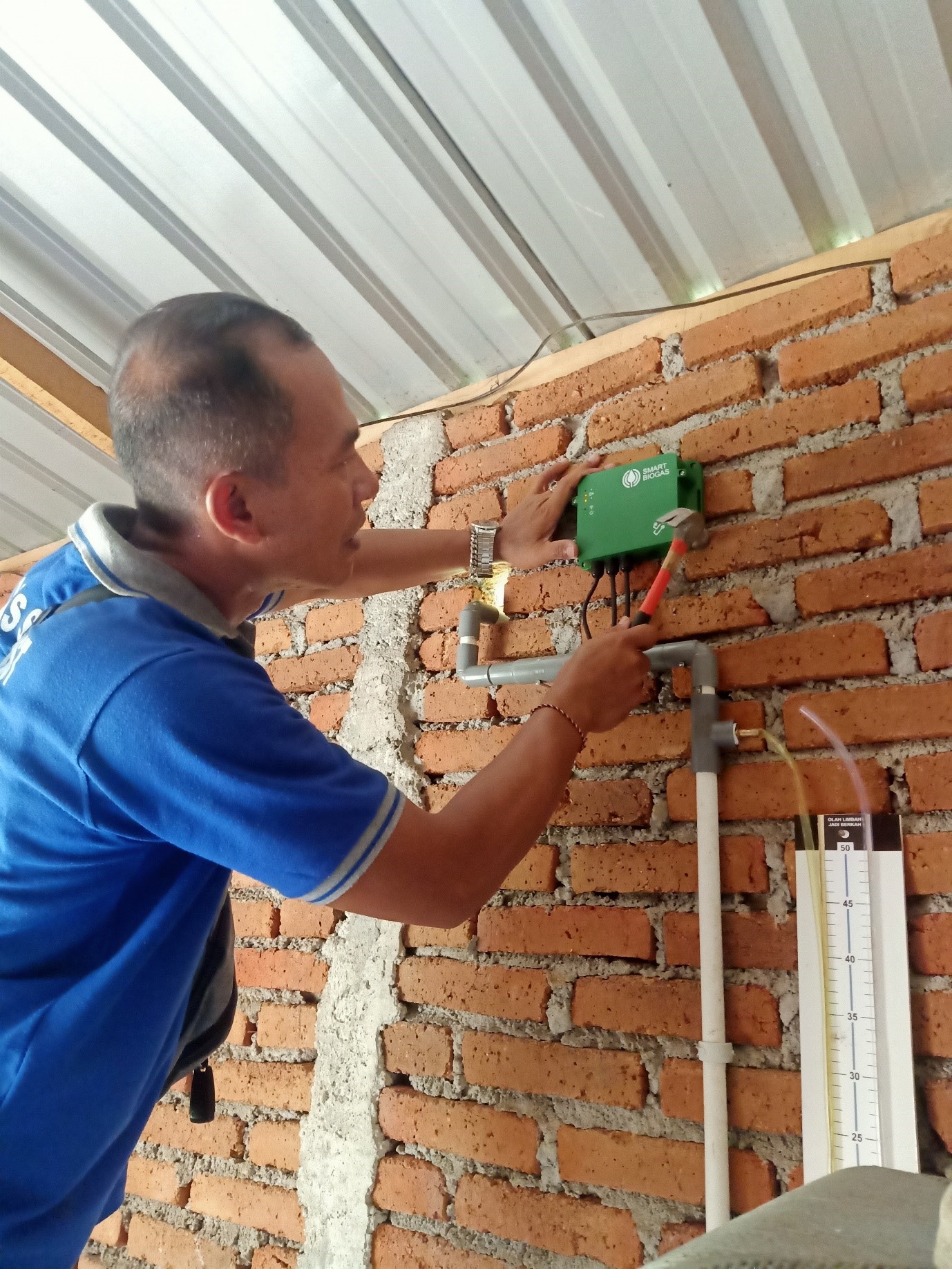 Yayasan Rumah Energi (YRE) through the Domestic Biogas Program (BIRU) until 2021 has built more than 25,000 units spread across fourteen provinces in Indonesia, namely: South Sumatra, Lampung, Banten, DKI Jakarta, West Java, Central Java, DIY, East Java. , Central Kalimantan, Bali, West Nusa Tenggara, East Nusa Tenggara, South Sulawesi, and Central Sulawesi. With such a wide geographical distribution, one of the challenges faced is how to monitor or monitor the process to ensure that the biogas that has been built is functioning properly.
One of YRE's latest innovations is a biogas sensor called Smart Biogas, which is present as a solution to monitor biogas usage by biogas users. Smart Biogas is connected to sensors that can detect the activities of biogas users related to the filling of raw materials to the functioning of biogas. The existence of Smart Biogas makes it easier for YRE construction partners to monitor if there is a problem with the biodigester and then follow up. For the procurement of biogas sensors, YRE has collaborated with Connected Energy as a partner.
According to Sofan Sofyan, who is the coordinator of Mason Group Sangkareang, the presence of Smart Biogas is very helpful in his work, especially in terms of time effectiveness and operational cost efficiency in monitoring and handling problems with biogas users.
"Previously, biogas monitoring was usually done if only users contacted us. In this way, we actually had a bit of difficulty, especially in arranging the visit schedule. In addition, the operational costs incurred for visits are also not small due to the relatively long distance from the office."
Moreover, they can also monitor biogas that has a sensor installed on them more easily related to the data obtained and problem solving no longer has to wait for the user to contact, but instead he or she can carry out an initial diagnosis before visiting a user whose biogas has a problem.
"With Smart Biogas, monitoring can be done at any time because it is enough through an application that can be opened on a computer and on a cellphone. Usually we check every Friday, then if it is observed that there is a problem, we can contact them first before following up with a visit."
Until now, there are at least 47 biogas users whose biogas sensors have been installed as piloting to adjust the workings of the equipment and the readiness of construction partners to switch to more effective and efficient monitoring methods.
10 June 2021