The Blessing of Supandi's Harvest Using Bio-slurry
Mr. Supandi is a horticultural farmer who grows eggplant, sweet corn, rice, and tomatoes in Bandung Rejo village, Boliyohuto subdistrict, Gorontalo. This year, during the previous planting season, Mr. Supandi had experienced crop failure due to damaged soil due to decades of using chemical fertilizers.
Now, Pak Supandi is able to smile happily because of his bountiful harvest. Since 4 months ago, Pak Supandi has been using bio-slurry fully for his plants. The pH of the soil also returns to normal due to the use of this natural fertilizer.
"The quality is very good after using bio-slurry. The fruit tomatoes are smoother, bigger and shiny, I just got 750 kg more tomatoes for this 6th batch. Eggplant also shows very visible results, even the length can be more than 30 cm." said Mr. Supandi.
In addition, Pak Supandi is also happy because he is able to reduce agricultural production costs. If previously he needed to spend money to buy chemical fertilizers and medicinal plants, now he doesn't spend any money at all because he has his own biogas. Since 2021 he has decided to install biogas in his house because he has 5 cows in stock.
"I've been trained to use bio-slurry, and I'm still experimenting. I separate the original bio-slurry between solid and liquid. For solid I use it as compost, the liquid I mix it with insect venom. Even though it's only been 4 months, the results are already visible. Many friends like and ask for bio-slurry, I give it to local farmers. Had a lecturer in Gorontalo wanted to buy it, I haven't given it yet, because I'm still testing it." Mr. Supandi added.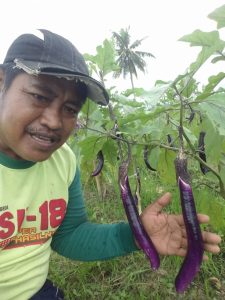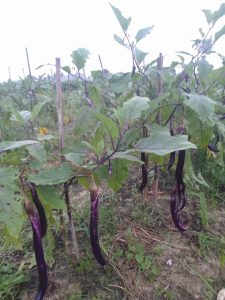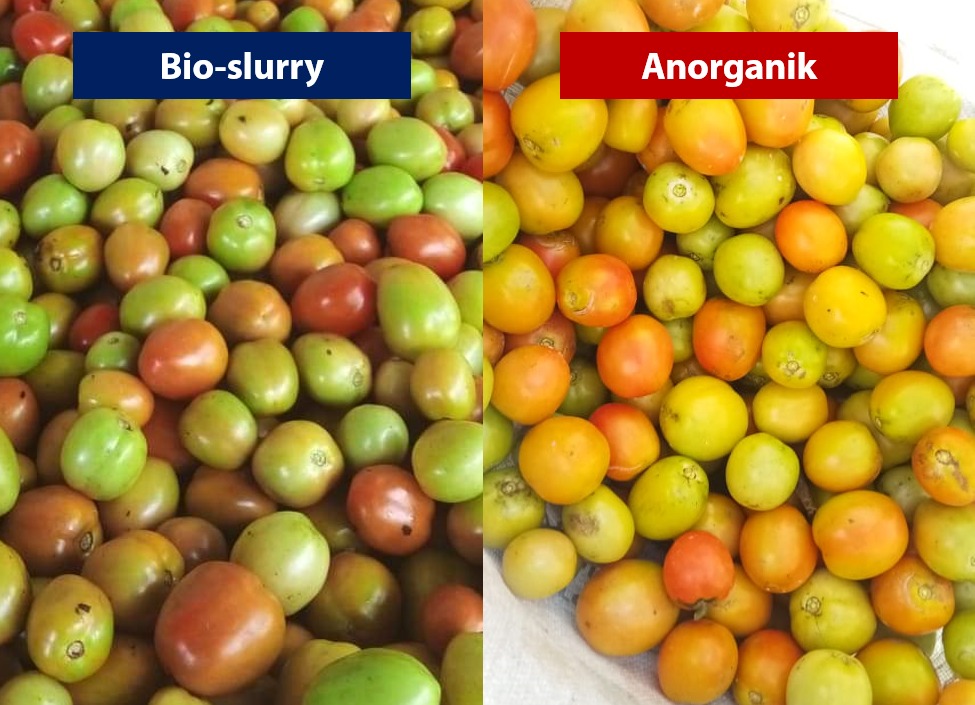 31 December 2021