Thanks to No-Interest Loans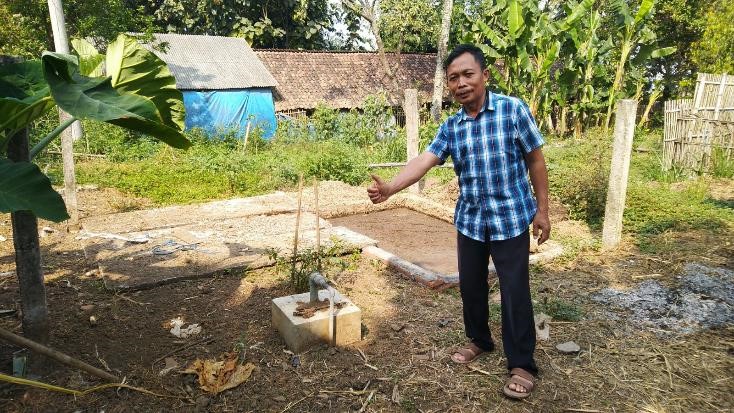 Pak Suyono is a loyal user of biogas from Tawangargo Village, Kec. Karangploso, Kab. Malang, East Java. For almost a decade Pak Suyono has used biogas as a clean energy source for cooking at home and the use of bio-slurry as a natural fertilizer for his agriculture. The average house for residents of Dusun Leban is a permanent house made of bricks. The majority work as farmers. It is a horticultural planting centre, especially the fourth largest vegetable in Malang Raya after Batu City, Pujon District and Poncokusumo District.
As a farmer who has 9 dairy cows, Mr Suyono is interested in building biogas in 2010 starting with the biogas socialization conducted at Karangploso KUD. Pak Suyono was very enthusiastic to immediately carry out the development because of the collaboration between Rumah Energi Foundation and Nestle Indonesia for the 0% (no interest) credit provider for biogas development, especially in the House Biogas (BIRU) program.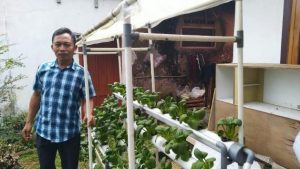 The benefit of using biogas is felt by Pak Suyono directly, in terms of the economy and environmental cleanliness of the cage. The savings from the use of LPG cylinders after using biogas are around IDR 216,000 per month. The cleanliness of the cage and the environment is also better maintained so that the smell of animal faeces does not disturb Pak Suyono.
Not only are the benefits of biogas being felt, however, Mr Suyono also feels the benefits of bio-slurry (biogas pulp) as a natural fertilizer substitute for inorganic fertilizer for his agriculture. Only in a minimum of 15 days, Mr Suyono can see the results of bio-slurry with the development of roots and stems of plants that are getting bigger. Until now, Pak Suyono has used bio-slurry for his agricultural crops such as vegetables, elephant grass, odot grass, and leaf vegetable hydroponic nutrition. Thanks to Mr Suyono's bio-slurry, he saved up to IDR 324,000 per planting season from his expenditure on inorganic fertilizers.
The potential of doing business for additional income from the use of bio-slurry was also seen by Mr Suyono, however, for now, Mr Suyono needs further strategies to reduce the transportation costs that are still quite expensive. With the various benefits felt by Pak Suyono from the use of biogas, he is determined to continue using biogas while still raising dairy cows.
16 July 2020