A Glimpse of Wisdom from Biogas RESCO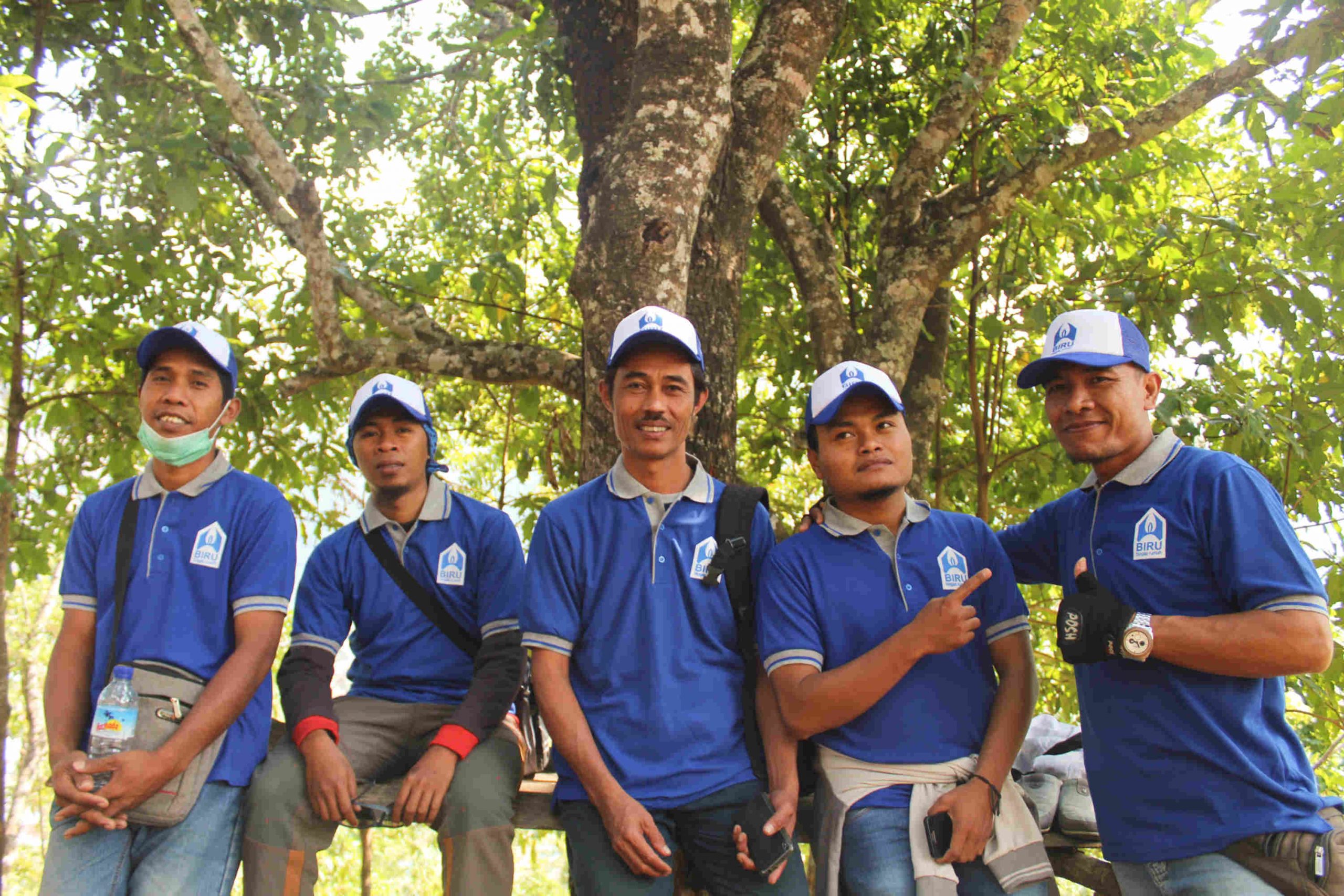 SUCCESS STORY BIOGAS RESCO WEST NUSA TENGGARA
Mason Group Sangkareang is a Biogas RESCO which operates in the Bali and Nusa Tenggara regions. Apart from running the biogas and bio-slurry business, Sangkareang also focuses on the vermicompost fertilizer business considering the trend of healthy living which is increasingly recognized and internalized by various groups of people. The need for fertilizer has also increased during the Covid-19 pandemic because of the large number of households trying to practice home gardening. The vermicompost developed by Sangkareang utilizes Lumbricus Rubellus worms as medicine, feed, and organic fertilizer which is rich in macro and microelements to improve soil structure and neutralize soil pH.
After following an incubation process for eight months, Sangkareang has increased its capacity, especially in financial management and marketing. The marketing strategy through a biogas promoter scheme and structured networking has made biogas, bio-slurry, and especially vermicompost increasingly recognized in the urban farming community and organic farmers of Lombok. In the first semester of 2020, Sangkareang was able to sell 400 kg of vermicompost fertilizer in Lombok Island and its surroundings. The intense promotion through social media has also led to requests for biogas applications from other islands such as Sumbawa, Timor, Sumba and Flores.
SUCCESS STORY BIOGAS RESCO EAST JAVA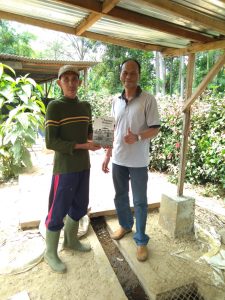 CV KTM (Karsa Tekat Mandiri) became a partner of the Rumah Energi Foundation in mid-2012 and has made a significant contribution to the development of the biogas sector in the country. Unfortunately, KTM has indiscipline in the financial recording which results in messy financial management. The profit was not detected where it was running.
As a RESCO that focuses on the development of biogas and its application in East Java, now CV KTM has improved the financial system starting from a simple thing: routine recording. This has a good impact, especially during the pandemic, where CV KTM also uses moments of social distancing to revitalize its business model, which is currently focusing on the production and sale of bio-slurry.
SUCCESS STORY BIOGAS RESCO CENTRAL JAVA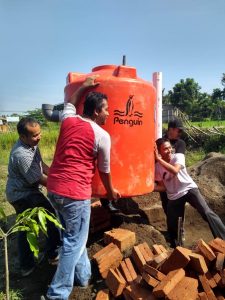 Rumah Ilham Nusantara Foundation is a Biogas RESCO which operates in the provinces of Central Java and DI Yogyakarta. In order to carry out a social mission in the socio-economic and environmental fields, Rumah Ilham has developed a business unit as a form of financial resilience through the biogas business, training and lodging. Carrying a natural concept, Rumah Ilham pioneered lodging with bamboo materials and organic non-rice snacks. Visitors can also take part in integrated organic farming training: processing waste with biogas, organic farming, fresh fish cultivation and honey bee livestock.
As one of the incubation participants, Rumah Ilham experienced rapid improvements in organizational management and financial management. The number of team members has grown along with the diversification of the business until now there are more than 10 people after previously only 5 people. The division of tasks is now adjusted to the needs of the field and the background of expertise of each team member. On the financial side, the recording has become more routine and disciplined, which automatically provides financial stability for implementing its economic, social and environmental mission.
SUCCESS STORY BIOGAS RESCO SOUTH SULAWESI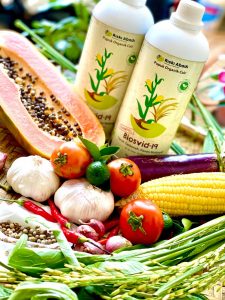 CV Riski Abadi was chosen to be the partner who received intensive assistance as Biogas RESCO by Rumah Energi. Through a meeting in early 2020 between Rumah Energi, Riski Abadi, and two other partners, (UD Bontomarannu Takalar and Mason Group Mandiri Sinjai, an agreement was obtained that Biogas RESCO South Sulawesi would be driven by the three partners together using the name Riski Abadi.
The serious challenge of getting independent consumers for reactor construction services makes this sector not ideal for being the main business line of Biogas RESCO. This made Riski Abadi choose liquid organic fertilizer from bio-slurry as its main business line. Through a series of training, Riski Abadi slowly began to map out its business products and marketing targets to be aimed at. Biosvid-19 liquid organic fertilizer product is the spearhead of Riski Abadi's business. Further activities have been carried out, such as laboratory testing of the Biosvid-19 content, making packaging labels, to developing the online market (online marketing). As many as 80% of the total sales target of 50 bottles per month can be optimized by Riski Abadi, an achievement that was not easy at the beginning of the journey.
22 October 2020