Donation for Local Farmers by TaniFoundation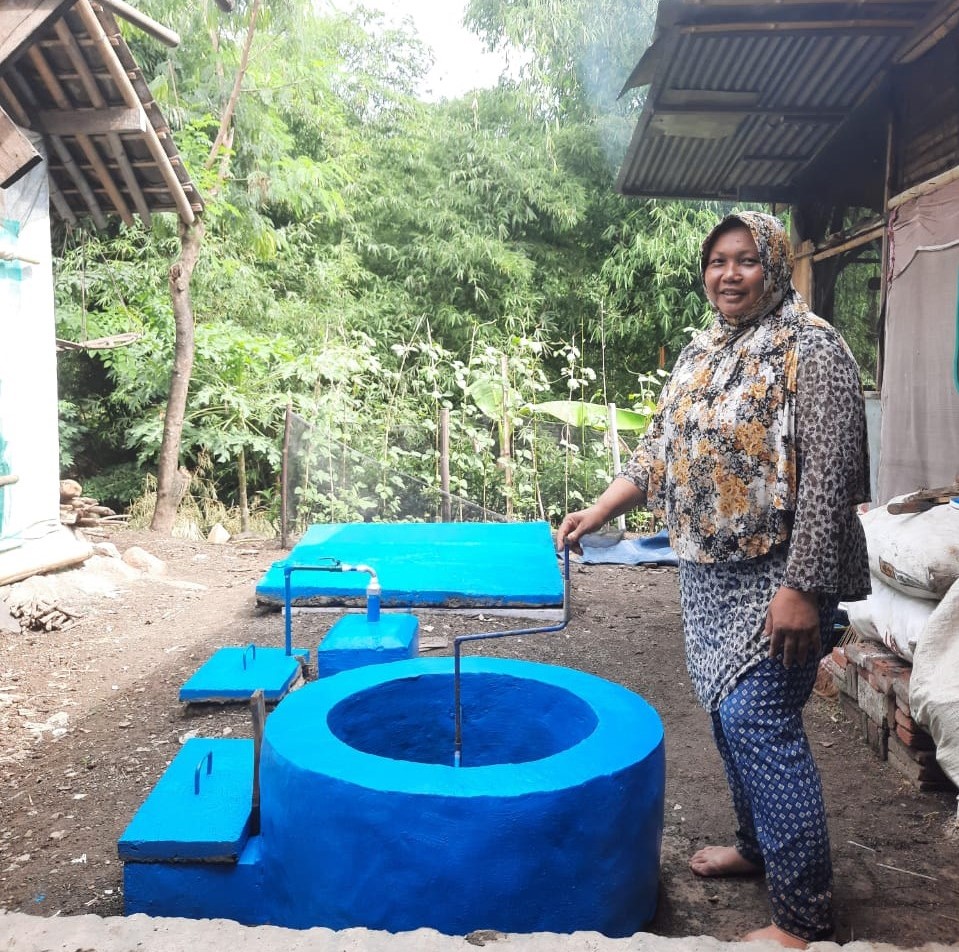 The COVID-19 pandemic and the climate crisis caused the poverty rate in the agricultural sector to increase to 18.1%. The same thing also happened in the livestock sector reaching 16.3%. This condition is exacerbated by the fact that 55% of farmers have expenses that are greater than their income. This is due to a lack of financial literacy and insight into sustainable agriculture and animal husbandry.
Yayasan Rumah Energi collaborates with TaniFoundation and TaniFund, holding a donation movement to support local cattle and goat farmers to maintain food sustainability in Indonesia by providing access to clean biogas energy for cooking and the use of bio-slurry to maintain soil productivity.
Apart from providing biogas and bio-slurry installations to farmers, this movement will also distribute bio-slurry products to improve soil fertility and maintain soil productivity to farmers in Java who have difficulty obtaining agricultural products due to eroded soil productivity in various areas.
From the results of the donation collection in BenihBaik platform during May-October 2021, then prospective users were obtained for the construction of 6 units of 4m3 biogas installations in Central Java, namely in Tegal, Karanganyar, Boyolali and Semarang. Donations are given to beneficiaries in the amount of IDR 3.000.000 plus a subsidy from the BIRU Program of IDR 3.000.000 in November-December 2021, which is expected to ease the burden on the beneficiary to be able to own a biogas installation.
With the price of a 4m3 biogas installation of IDR 11.500.000 which is accompanied by a slurry-pit container, so the selected beneficiaries are farmers who are willing to contribute. It is intended that the contribution given can motivate the beneficiaries to continue to use and maintain the biogas installations that have been built.
31 December 2021