1 Decade of Rumah Energi Foundation "10 Years of Giving People Power"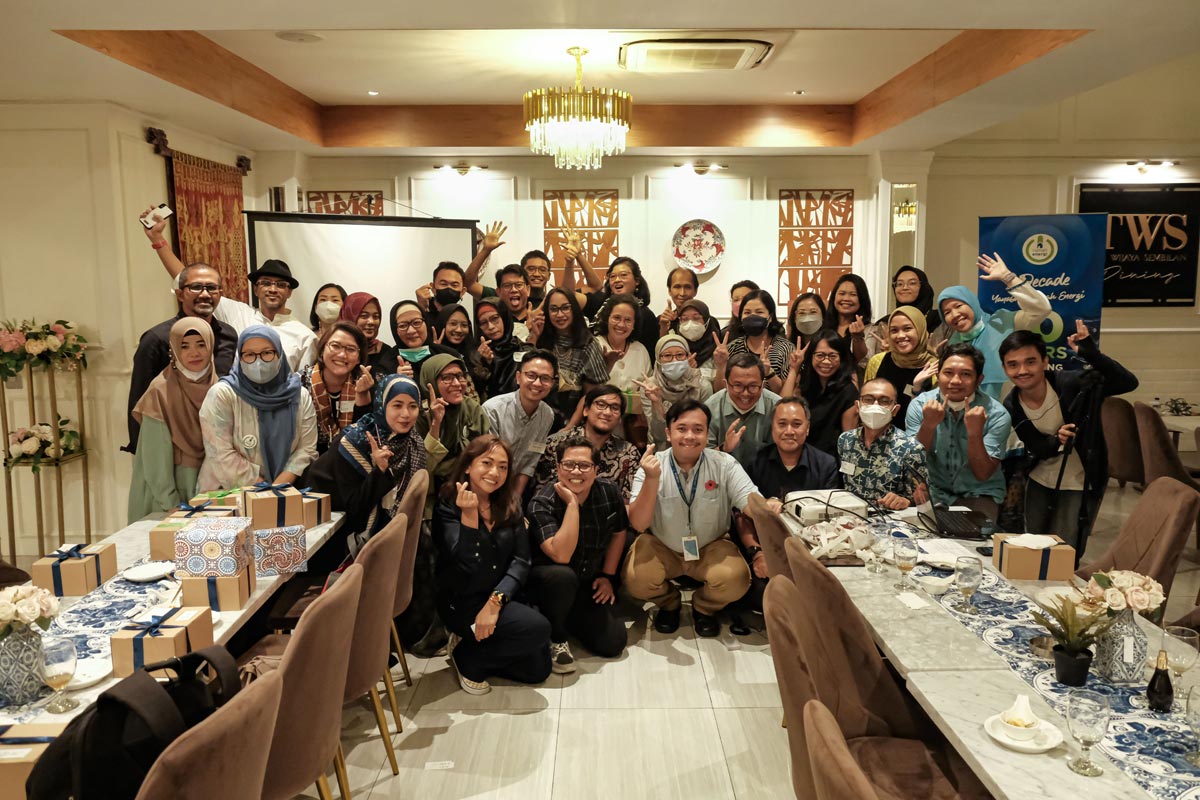 Friday, 25 November 2022 – Yayasan Rumah Energi (YRE) is holding an event entitled Dinner Gathering: 1 Decade of the Rumah Energi Foundation "10 Years of Giving People Power" inviting partners who have always colored YRE's journey for 10 years with various collaborations and actions.
The event, which was held offline and online, was attended by participants from various entities that collaborated with YRE, be it in the form of programs, projects, partnerships, or events. The event which started at 19.00 WIB was opened with remarks from Ms. Rebekka Angelyn as the Executive Director of YRE. In her remarks, Rebekka expressed her gratitude and appreciation to the invited guests for their presence and dedication to accompany YRE to carry out its programs. After the opening session, the event was then continued with a video showing YRE's 10 year journey to reflect on what has been done and the achievements that have been made.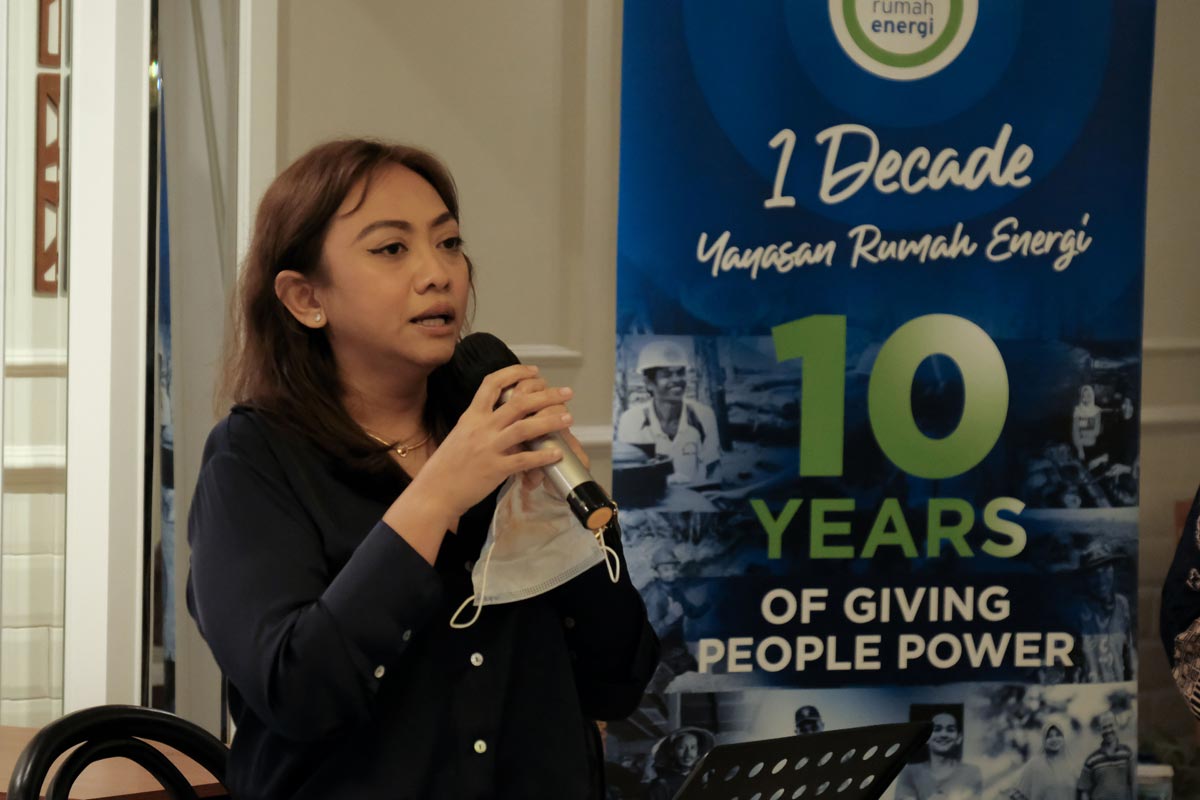 During this event, there was also a night to raise donations for the earthquake victims in Cianjur. One of YRE's biogas development partners was one of the victims whose house was destroyed and razed to the ground by the earthquake. The donations collected were then channeled to purchase electrical devices and lighting, field equipment, tarpaulins, basic necessities, medicines, milk, baby diapers and toiletries.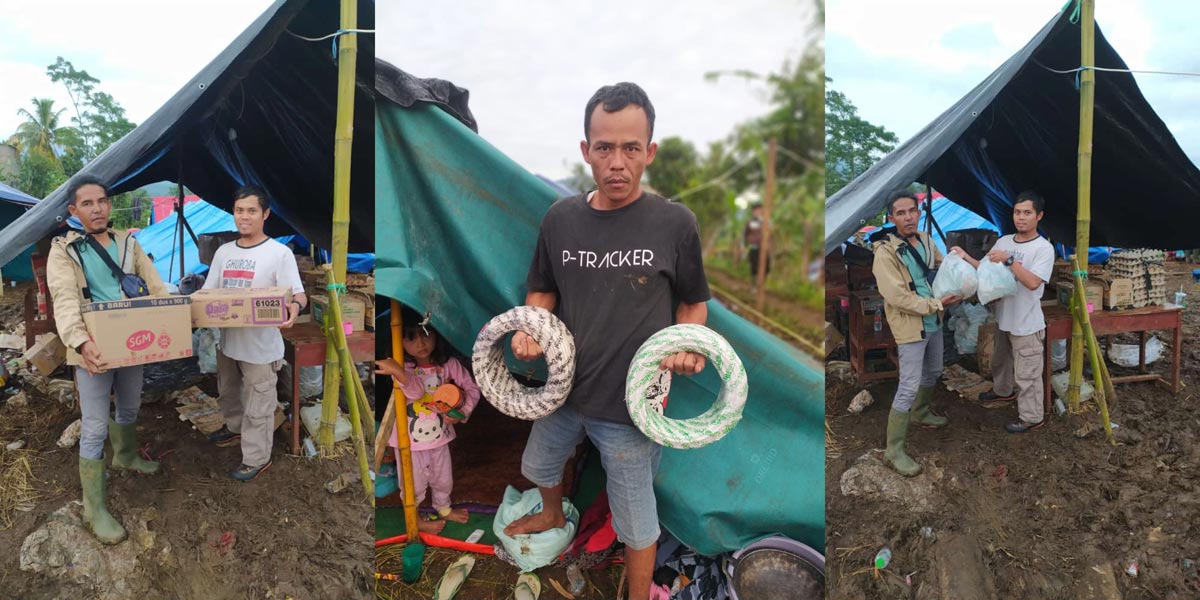 The event then continued with the first story-sharing session from Mr. Dadan Rusdiana as Director General of New, Renewable Energy and Energy Conservation of the Ministry of Energy and Mineral Resources. He expressed his appreciation for YRE's consistency in developing renewable energy, especially biogas. Next, share stories from the Chairman of the YRE Board of Trustees, Ms. Maritje Hutapea. He said that YRE's journey for 10 years was not easy, but teamwork was the key to how YRE could continue to exist and have an impact on beneficiaries. The story sharing session was also filled by one of YRE's longest serving staff, Ms. Chabi Batur Romzini or familiarly called Mba Bibah, then continued with sharing stories from one of the invited guests and video screenings of testimonials and appreciation from beneficiaries for YRE.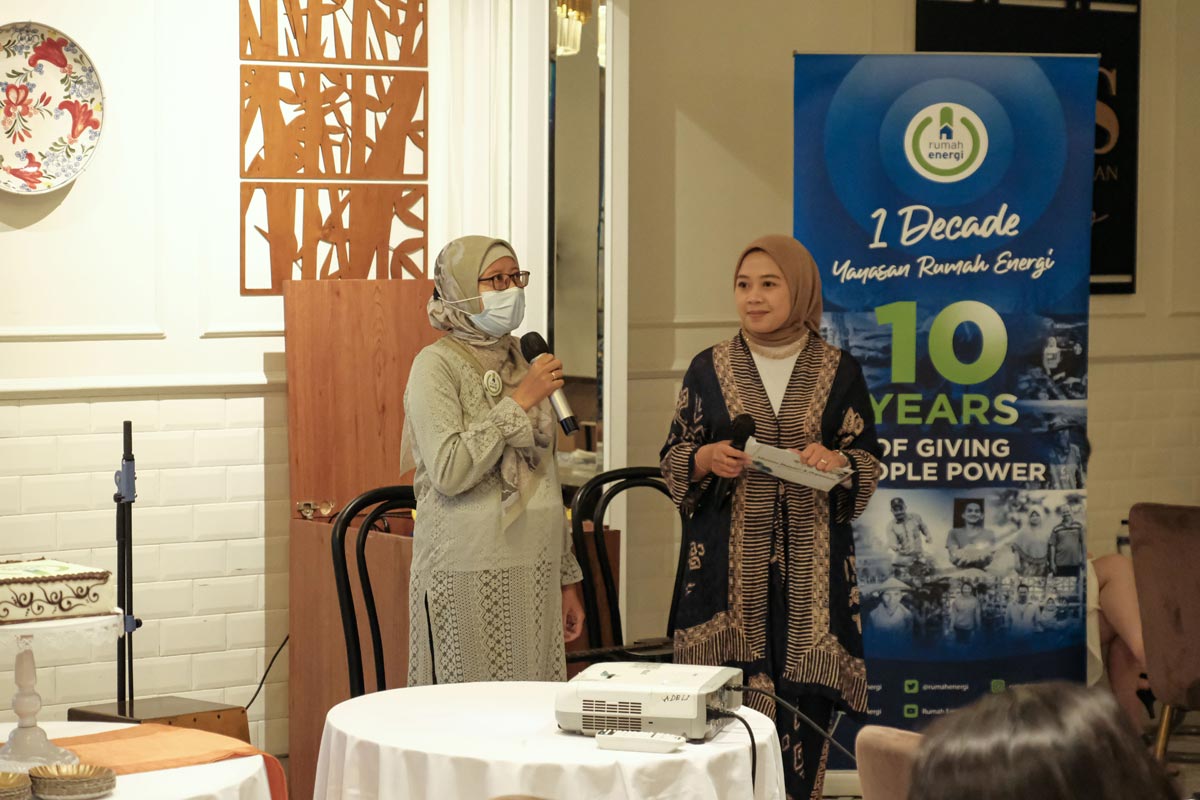 Before the event ended, a quiz and door prize session was held which encouraged the invited guests to recall every detail of the series of events. The event was then closed with a group photo and friendly accompaniment accompanied by songs from the accompanying band.
Written by: Fauzan Ramadhan
Edited by: Fauzan Ramadhan
2 December 2022