Training on the Utilization of Water Hyacinth for Komunitas Bambu Kuning Desa Pasirsari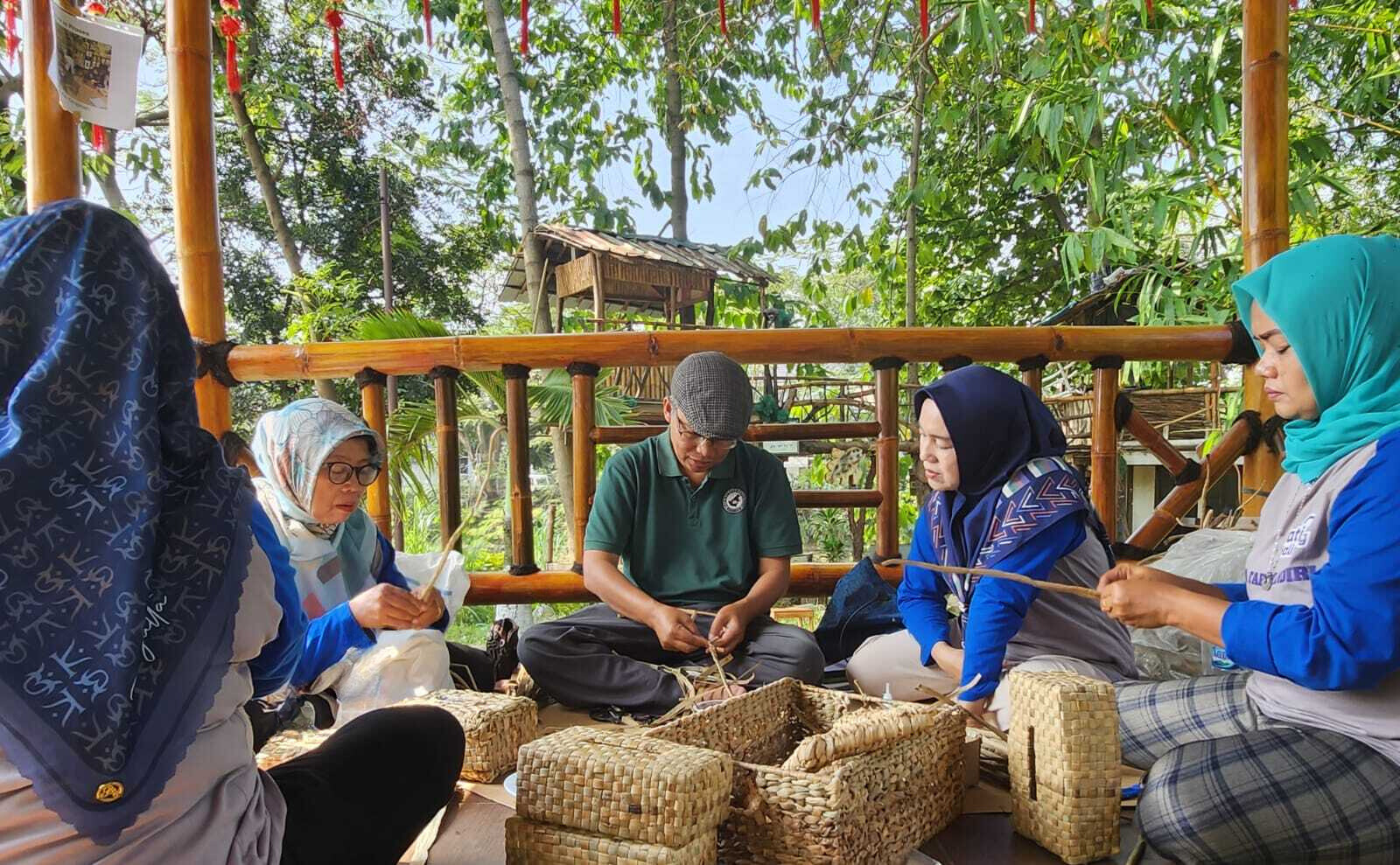 One of the indications of contamination of the West Tarum or Kalimalang Canal is the growth of water hyacinth plants. The uncontrolled growth of water hyacinth causes damage to aquatic ecosystems and inhibits the rate of water flow, resulting in sedimentation that closes the water body, thereby reducing lighting and oxygen below it. After holding a workshop titled "Exploring the Potential for Utilizing Water Hyacinth Weed in Kalimalang" last April, the Rumah Energi Foundation (YRE) through the Seeing, Sharing, and Working for Kalimalang or HATI Kalimalang project collaborated with the Bening Saguling Foundation to conduct a series of training activities on the use of water hyacinth.
This training activity aims to provide skills capacity building for community groups and see economic opportunities in the utilization of water hyacinths. In addition, the involvement of community groups in controlling the growth of water hyacinths in Kalimalang is also expected to reduce damage to aquatic ecosystems by converting water hyacinths into valuable products. This training targets village community groups around Kalimalang that are members of the Komunitas Bambu Kuning Desa Pasirsari entity, which consists of the PKK Group, Youth Organizations, Farmers' Groups, Environmental Activists Groups, and other self-help community groups.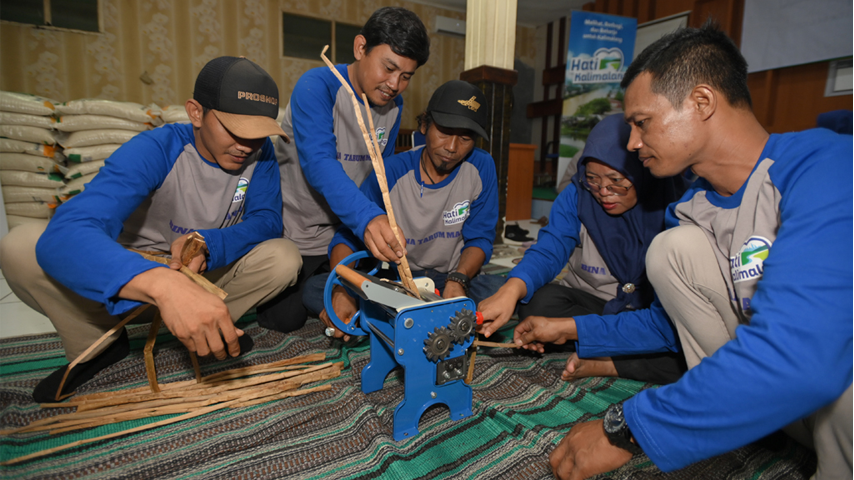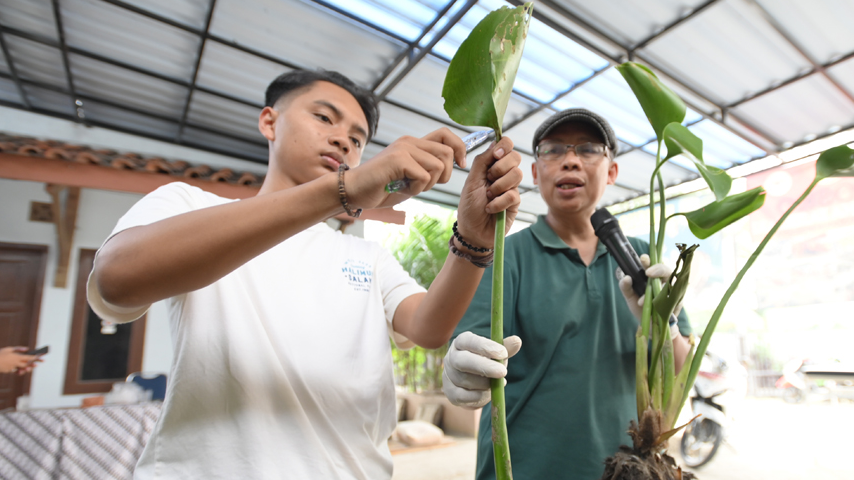 In the training series, pre-training activities were carried out, namely the process of picking and sorting, as well as transporting water hyacinth as a raw material. Then the participants took part in intensive training for four days focusing on:
Strengthening skills capacity in processing organic waste into compost and feed flour;
Strengthening production management and basic management in accessing markets and partnerships.
After the training series, participants will receive consulting and mentoring services through the Business Assistance Clinic which will be facilitated by the Bening Saguling Foundation as an effort to strengthen Komunitas Bambu Kuning Desa Pasirsari business group.
Written by: Fauzan Ramadhan
19 June 2023