Renewable Energy Campaign and Advocacy Training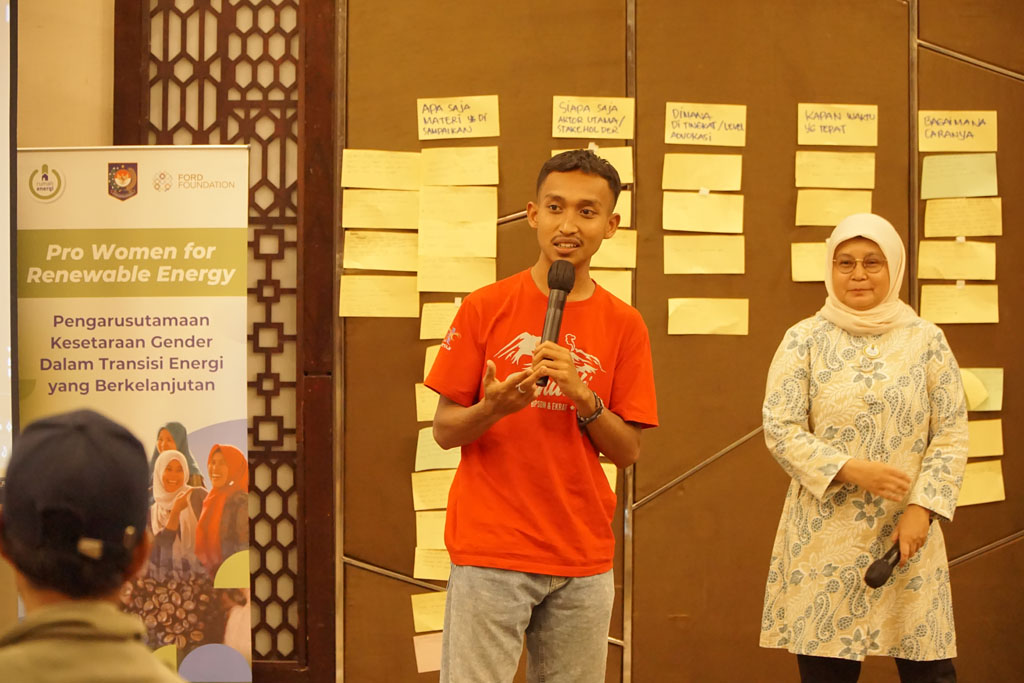 The use of renewable energy to support the economy has implemented by Women's Farmers Group (KWT) in several villages in West Nusa Tenggara (NTB). Renewable energy helps KWT to be more efficient in the business commodity production process by saving time, energy, and costs. With this more efficient process, they can convert the time, energy, and costs previously spent on the production process alone into other productive activities, so they have opportunity to be involved in participatory forums and provide avenues for self-development.
Access to renewable energy at the grass-roots level needs to be strengthened and synergized to the stakeholders, so that its impact can be expanded and developed, and its sustainability aspect is guaranteed through overarching regulations. During the implementation of Pro Women for Renewable Energy, the Rumah Energi Foundation (YRE) carried out Renewable Energy Advocacy and Campaign Training for project beneficiaries, namely KWT, Entrepreneurial Women, Coffee Farmers, and Young People in three villages in Central Lombok (Air Berik Village, Karang Village Sidemen, and Lantan Village), students, the NTB Regional Development Planning Agency (BAPPEDA), and the NTB Energy and Mineral Resources Service (ESDM). This training aims to provide participants with an understanding of advocacy and campaign techniques to influence decision-makers in the process of formulating and determining public policies and budgets to encourage policy changes or change budget allocations by advocacy objectives.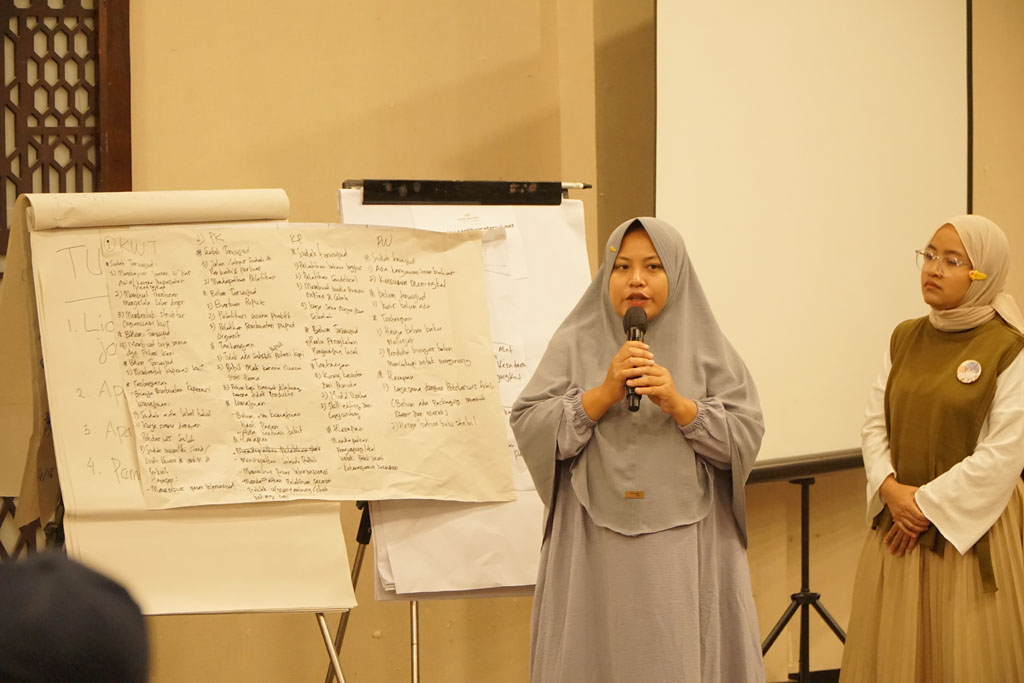 Advocacy training and renewable energy campaigns also highlight how women need to be involved in decision-making processes, such as deliberations at the village level or other activity forums. Access to renewable energy from the Solar Dryer Dome and PLTS Rooftops utilized by KWT in three villages in Central Lombok significantly simplifies the coffee and banana production process, so they have time to involve themselves in this training forum. In the training, Focal Points or team delegates from each village selected as the backbone of advocacy work towards the formation of a Renewable Energy Coalition. By having a Focal Point in each village, it is hoped that the entire community, especially women, can contribute to village progress by voicing the importance of renewable energy and making many parties understand the need for renewable energy in the community at the site level.
Written by: Nannuba Hilma Azhury Annur 
Edited by: Fauzan Ramadhan 
19 October 2023