Roundtable Discussion on the Role of Cooperatives for Climate Change (SDG 13): "As Agents of Change for Microfinance in a Sustainable Financial Ecosystem"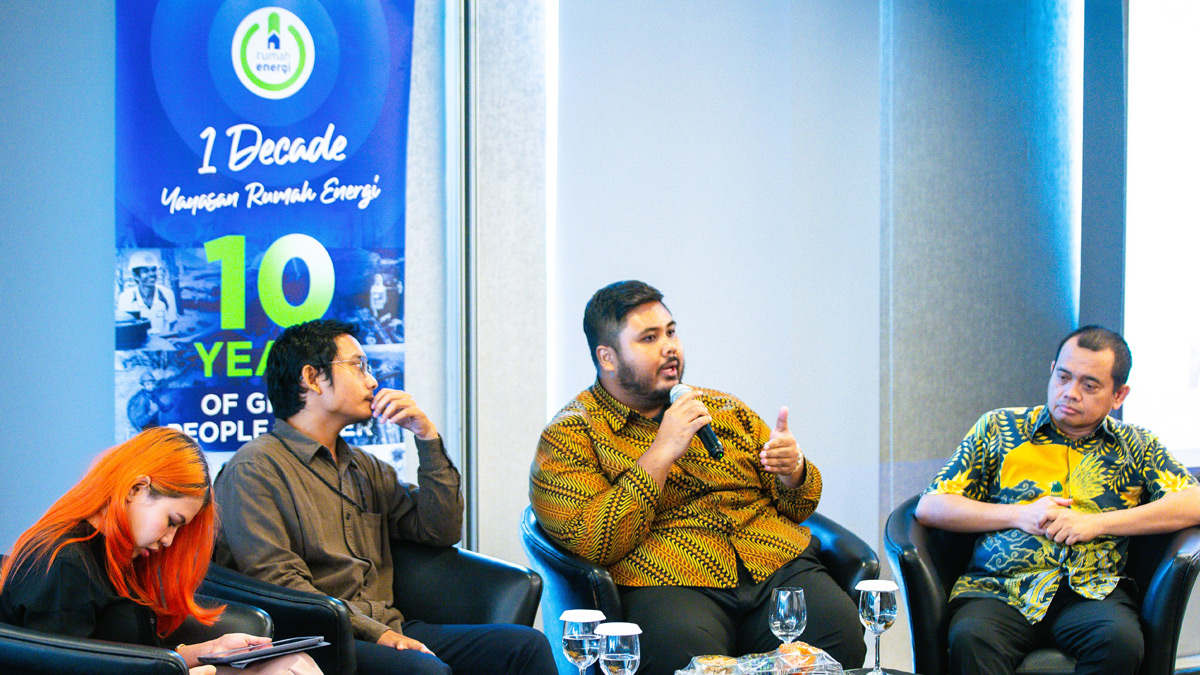 Cooperatives as financial institutions operating at the grassroots level are one of the institutions that are quite vulnerable to climate change. Based on the assumption that climate change has potential to cause risks that can reduce the income level of cooperative members. However, cooperatives exposure to climate change issues tends to be minimal. Cooperatives have a strategic position in the climate change mitigation and adaptation action landscape, namely as financial channeling institutions to encourage the transition from fossil energy to renewable energy. 
Yayasan Rumah Energi (YRE) supported by the ClimateWorks Foundation through the Green Cooperative Project takes the initiative to build stakeholder awareness for sustainable financing related to climate change and build knowledge of the potential of cooperatives in Indonesia in financing climate change at the grassroots level. 
In the framework of project implementation, YRE held a Roundtable Discussion entitled The Role of Cooperatives for Climate Change (SDG 13): As agents of change for microfinance in a sustainable financial ecosystem" on Monday (13/11). This discussion activity was attended offline by representatives from stakeholders such as Ministry of Cooperatives and SMEs (Kemenkop UKM), Financial Services Authority (OJK), Environmental Management Agency (BPDLH), Cabinet Secretariat, Directorate General of New Renewable Energy Energy Conservation (EBTKE) Ministry of Energy and Mineral Resources (KESDM), Main Credit Cooperative (INKOPDIT), Indonesian Renewable Energy Cooperative (Kopetindo), representatives of Civil Society Organizations (CSO). Online, this discussion activity was also attended by sixteen representatives of cooperatives in Indonesia. This discussion activity is generally intended to obtain feedback from stakeholders to complete the preparation of policy papers and operational guidelines. These two documents are expected to be an opening for cooperatives to be able to contribute to financing climate change. 
Lead Writer and Researcher for the Green Cooperatives Project, Agam Subarkah, revealed that there are no regulations governing the role of cooperatives in climate financing. He gave an example of how the banking sector OJK has issued a Green Taxonomy, while in the cooperative sector, the practice already exists but there are still no policy regulations relating to climate financing. He emphasized that cooperatives contribute almost 6.2% of the national GDP, with total assets reaching IDR 250.98 trillion and a substantial business volume around IDR 182.35 trillion. According to him, the focus is on how to empower local communities and local SMEs, including cooperatives, which have great potential to become a driving force in green development efforts in Indonesia.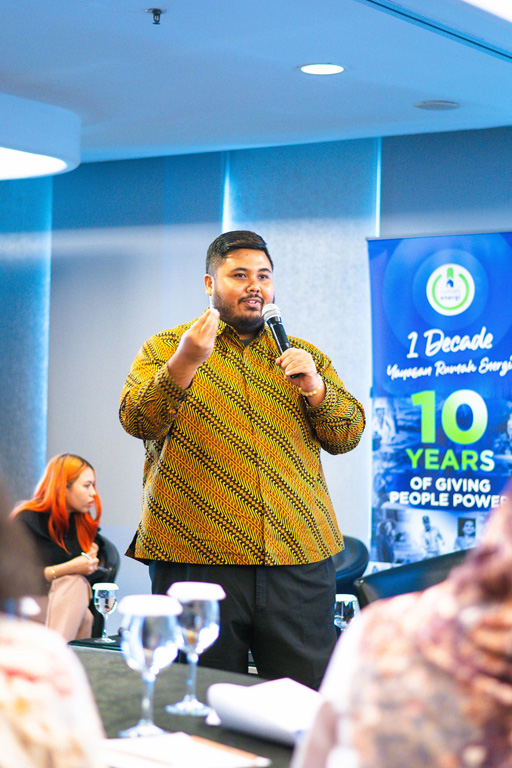 "How to empower existing local communities and businesses with enormous potential to become low-hanging fruit for Indonesia to move towards greener development." 
Ramada Febrian, Researcher for the Green Cooperatives Project, added that currently there is one instrument that can be use to scale up climate change mitigation and adaptation actions, namely climate financing. This funding is what developing countries like Indonesia need from developed countries as a form of support to protect the earth from global warming. Global data from the Climate Policy Initiative (CPI) states that 53% of climate financing comes from private sector such as companies, commercial financial institutions, and households or individuals. Meanwhile, the public sector is dominated by national development financing institutions, multilateral financing institutions, and state-owned financial institutions.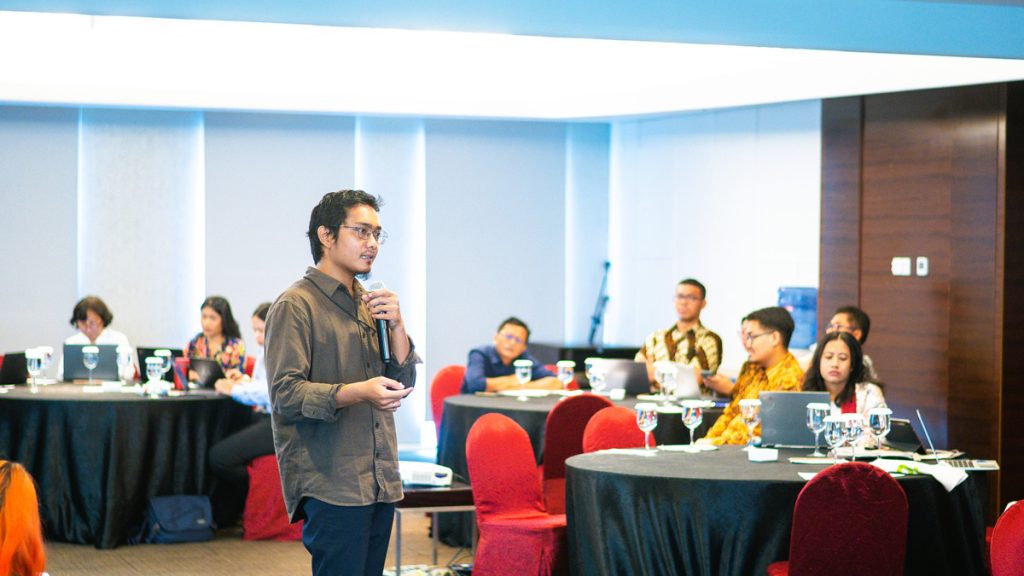 "The central government has a climate budget tagging program which was promoted starting in 2016 to mark climate-oriented activities. Some have the function of mitigation, adaptation, or dual benefits." 
Meanwhile, Mrs. Devi, who represents the Ministry of Cooperatives and SMEs, explained that the Ministry of Cooperatives and SMEs has experience working with the Ministry of Energy and Mineral Resources in providing energy access through Microhydro Power Plants (PLTMH) for communities in Eastern Indonesia. In this collaboration, the Ministry of Cooperatives and SMEs assist cooperatives with installation. If the Ministry of Energy and Mineral Resources focuses on energy contributions, the Ministry of Cooperatives and SMEs from an economic perspective include productive economic activities, for example, roasting coffee.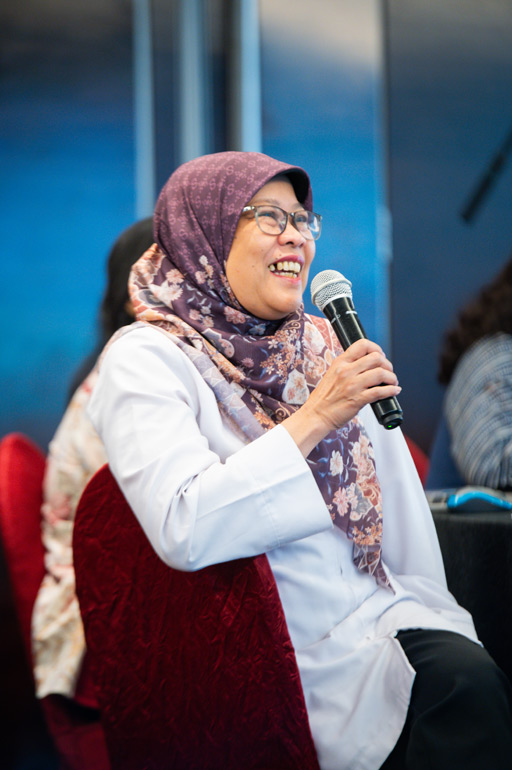 "Cooperatives help people get electricity through PLTMH, even though it's only 450 watts for some households." 
She added, that if Green Cooperatives are to be promoted, there needs to be cooperation and synergy from institutions to the grassroots level including the cooperative itself, the common goal can be achieved. 
Mrs. Nining Ngudi Purnamaningtyas from the BPDLH Distribution section explained that financing institutions cannot be separate from businesses that contribute to sustainability. She added that currently BPDLH is collaborating with cooperatives (conventional and KSPBS), and one of the conditions for this collaboration is protecting trees as a contribution to reducing the effects of greenhouse gases. One of the important points why BPDLH collaborates with cooperatives is because cooperative members are people at the site level, those who have businesses at the site level, and environmental issues not only at the central level but also at the site level.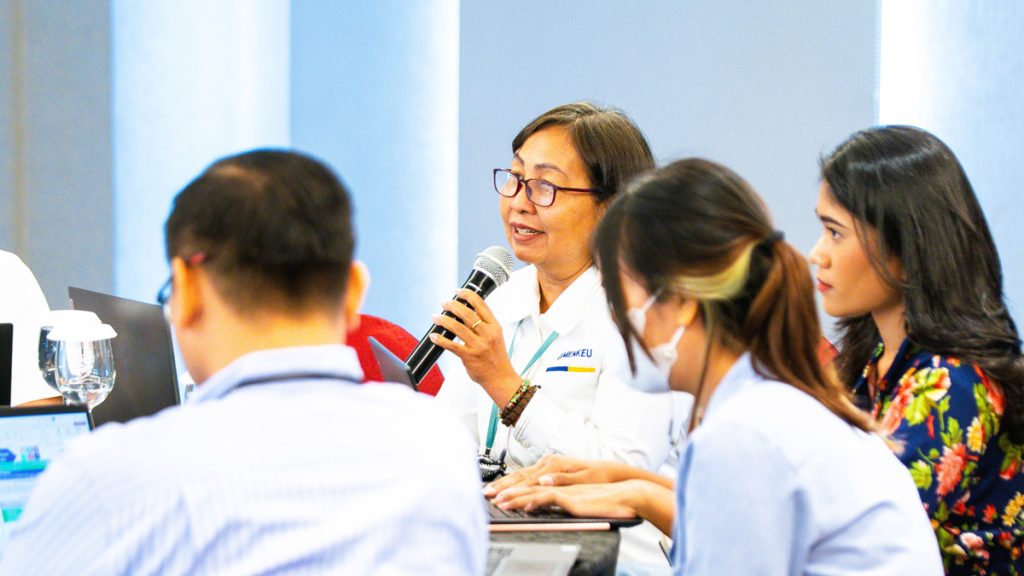 "Understanding that in achieving the target to reduce emissions, we need very large costs and the involvement of all parties. Not only the government's task, but also includes business actors and financing actors." 
Then, regarding incentives to attract cooperatives' interest in green financing, Mr. Stepanus, General Manager of INKOPDIT, explained how a business model could convince cooperative members to want to access green financing. He gave an example, if there were incentives, for example for cooperatives that contribute to climate change, the cooperative would get a tax reduction. Maybe that could encourage cooperatives to want to get involved in climate financing.
YRE Executive Director, Rebekka Angelyn, revealed at least four factors that can encourage cooperatives to scale up if they have financed renewable energy. The first is policy. Based on the interview, it is known that if there is a policy and clear guidelines, then the cooperative is willing to enter into renewable energy financing. The second is profit because cooperatives have an economic orientation. The third is member requests. He gave the example of one of YRE's cooperative partners which is a large cooperative (Kemenkop UKM scale) that provides solar panel financing to its members for production activities but with the support of a technical assistant. The fourth is ethical awareness of climate change, as has been done by the Amoghasiddhi Cooperative by financing solar panels in Bali.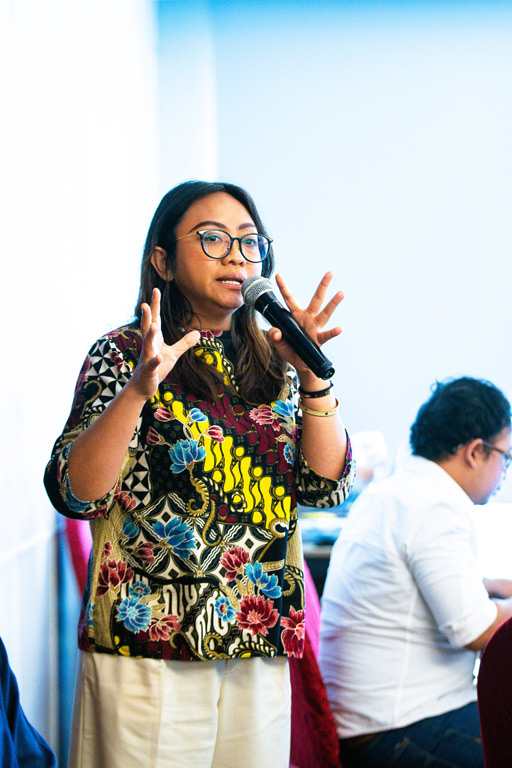 Then, regarding regulations and policies, Mr. Imam Gozali who represented the OJK responded that what needed to be clarified for green cooperatives was the type of cooperative. If the type of cooperative is clear then the rules can be mapped out. He then explained that following P2SK there are such things as open-loop and close-loop cooperatives. Open loop cooperatives must transform into financial institutions that are supervised by the OJK, for example, for savings and loan cooperatives that provide financing to outside members, this is only valid until January 2026, after that the savings and loan cooperative only provides financing to members. If you give it to outside members, it means it is an open-loop, meaning it must be a financial institution supervised by the OJK.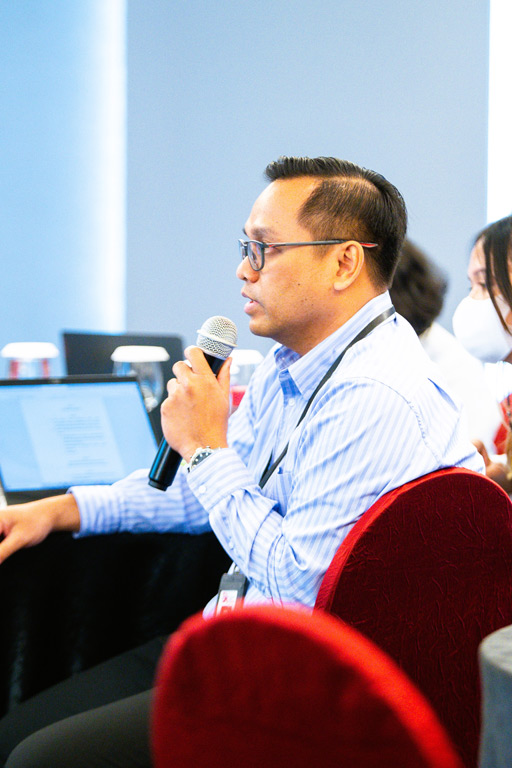 "Therefore, cooperatives must be differentiated as legal entities or as a form of business. Cooperatives as legal institutions are regulated in the Cooperative Law, and cooperatives as business permits follow the rules in the Ministry of Cooperatives and SMEs. If cooperatives are open loop, as financial institutions, please If later the legal entity form is a cooperative but the business license can be as a financing institution, peer-to-peer lending, insurance, or as a BPR bank so that when it enters sustainable finance there are already OJK regulations and there is no need for special regulations anymore because it has already been entered. in financing institutions." 
The discussion session then closed with a wrap-up from the resource person and moderator. The results and input from this discussion activity will later become additional input in preparing policy papers and operational guidelines for the Green Cooperatives Project. The event then closed with a lunch session together. 
20 November 2023