Workshop Capacity Building for Implementing Good Cooperative Governance in the Climate Change Adaptation Process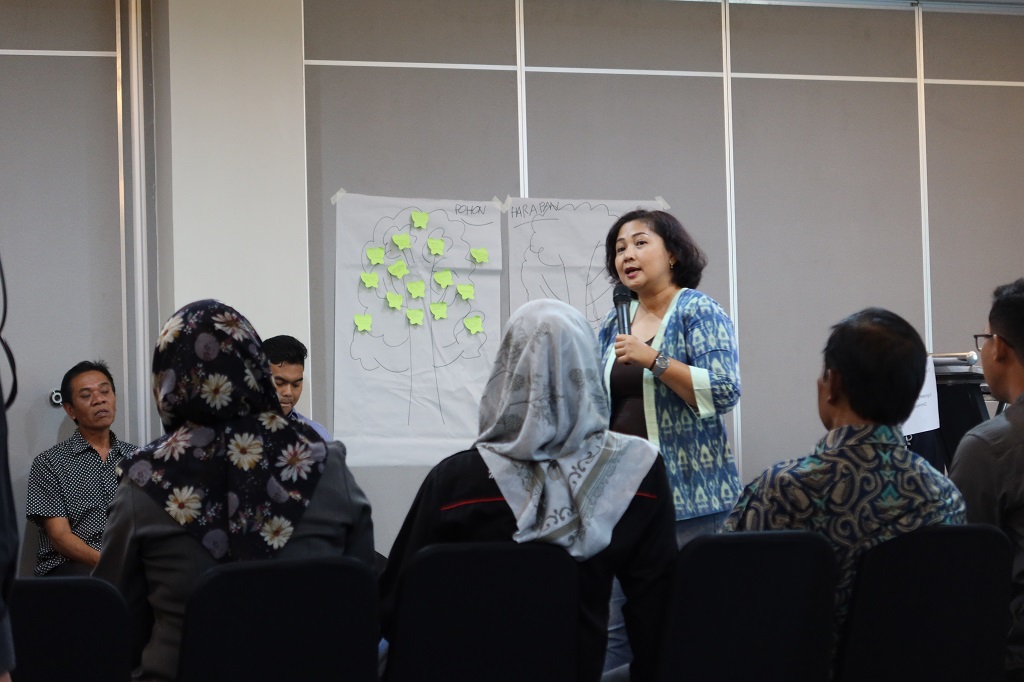 The workshop entitled "Increasing the Capacity for Implementing Good Governance in the Climate Change Adaptation Process" was held by the Rumah Energi Foundation (YRE) at the end of last August. This workshop aims to increase the capacity for good governance for cooperatives as microfinance institutions that have the potential to drive the economic sector at the site level. In the Green Cooperative Program implemented by YRE, cooperatives have an important role as agents of climate change. In this hybrid workshop, a work plan also designed which included changes and improvements to the SOP regarding a better management cadre process focus on gender-sensitive aspects of leadership. 
The workshop attended by representatives of four cooperatives (KSU Gedong Songo, Semarang Regency, KSP Qaryah Thayyibah Salatiga, KSPPS Usaha Syariah Bersama Pati Regency, and KSPPS Tekun Syariah Mandiri, Boyolali Regency) in Central Java offline, and ten representatives of cooperatives from outside Central Java present online. This workshop was guided by Mrs. Naneth Priyono and Mr. Arief Budiyanto, starting with a context presentation or keynote speech by Mrs. Rebekka Angelyn, Executive Director of YRE, and Mrs. Danti Wulan Manunggal, Micro Finance Field Assistant Green Cooperative Adaptation Readiness (GENCAR) YRE. 

This workshop was carried out interactively by involving the participants actively in identifying problems generally experienced by cooperatives. As a result of this identification, several challenges faced in general are limited human resources, limited capital, cooperative managerial systems, and member involvement. Then, the points have been identified are followed up by discussing how to solve problems and how to make the right decisions. The stages of identifying and solving problems are the starting point for cooperatives to implement good governance.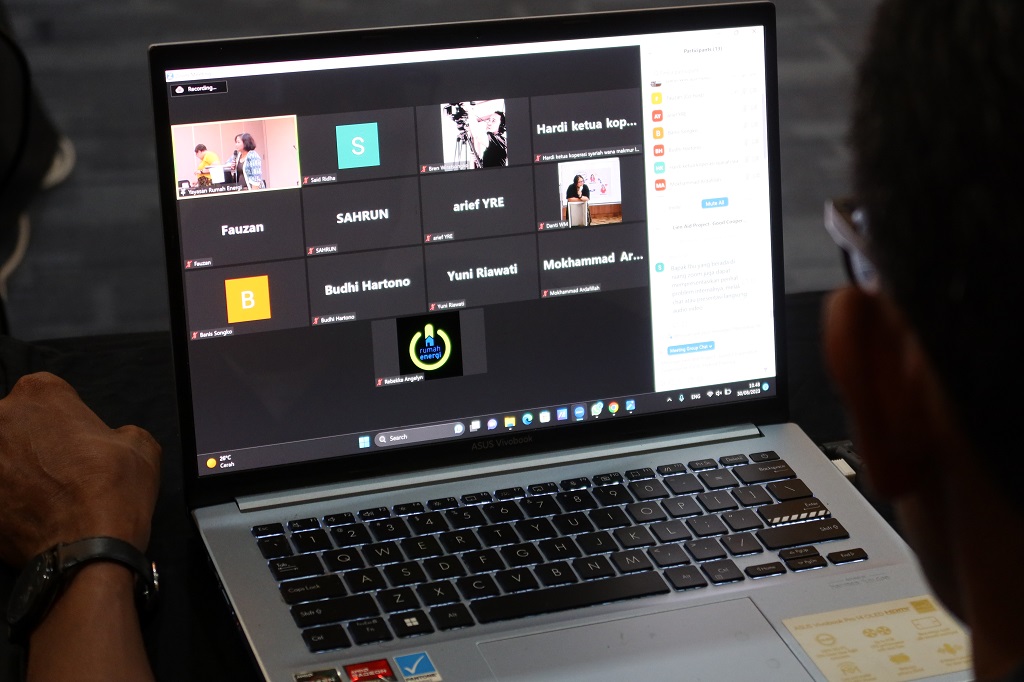 Furthermore, related to the context of readiness in adapting to climate change, including how to implement gender mainstreaming in cooperatives, the second series of workshops will be held on 23 September 2023 with the theme "Mainstreaming Gender Equality & Social Inclusion (GESI) in Cooperative Governance". We hope that the second workshop will be able to provide an overview to cooperatives regarding the importance of GESI in cooperative institutions, and how GESI is in Green Cooperatives within the framework of climate change adaptation readiness. 
18 September 2023